On June 20, 2020, the sun was sunny and the weather was clear, and the long-awaited 9-color printing press officially started construction today. At 9:09 a.m., the groundbreaking ceremony was held in the first printing workshop of Fenglou Packaging. At 9:09, the meaning is "long and forever", symbolizing that the company will develop for a long time and prosper forever.
In order to ensure the quality of printing, the printing machine is also equipped with "Lingyun" online testing equipment. "Lingyun" is an online image processing equipment, if there is a problem in the printing process, the equipment can timely alarm and efficient processing to ensure printing quality.
With the rapid development of prefabricated dishes, the packaging of sauces has attracted customers of prefabricated dishes, which is convenient and fast, fresh, clean and hygienic has become the characteristics of the packaging bags of prefabricated dishes. In order to quickly enter the market of prefabricated dishes, realize close to customer orders, and develop close to customer needs, the company continues to improve production machines and purchases a number of new high-speed composite machines. This high-speed compounding machine has a speed of up to 300m per minute, it can be automatically cut and corrected, and the oven is longer so the solvent residue is lower. It is suitable for our sauce composite materials and can be flexibly used in a variety of materials and various processes of packaging bags. The upgrading of the machine helps to enhance the company's rapid response ability to customers in the prefabricated dishes industry, enhance the company's regional market competitiveness, further consolidate and improve the company's industry position, and form a new profit growth point for the company.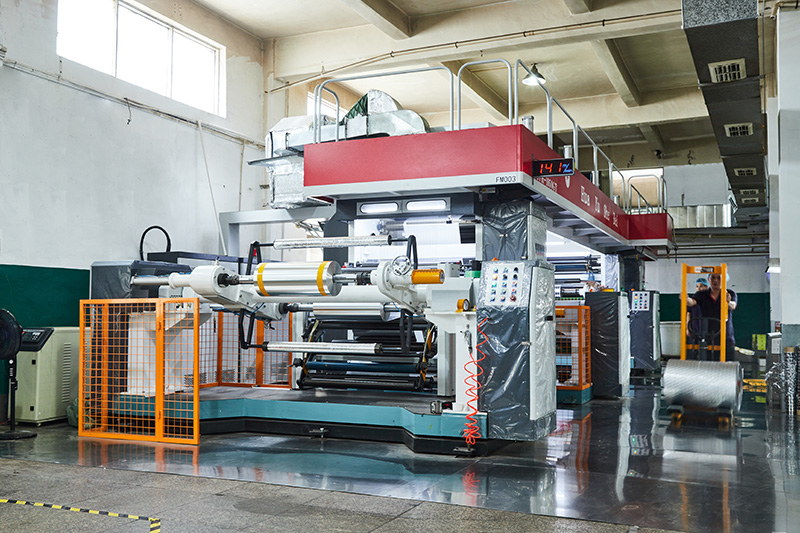 Under the new normal of the economy, new challenges are coming one after another, and only machine upgrades can product upgrades bring sustained growth. Fenglou Packaging must make great strides to catch up with the times, lead the times, create the times, and win the future by profoundly grasping the great logic of history and the main theme of the times, standing at the head of the tide and committing to innovation, and pursuing dreams in a down-to-earth manner.
---
Post time: Oct-12-2022